SUCCULENT PEPEROMIA GRAVEOLENS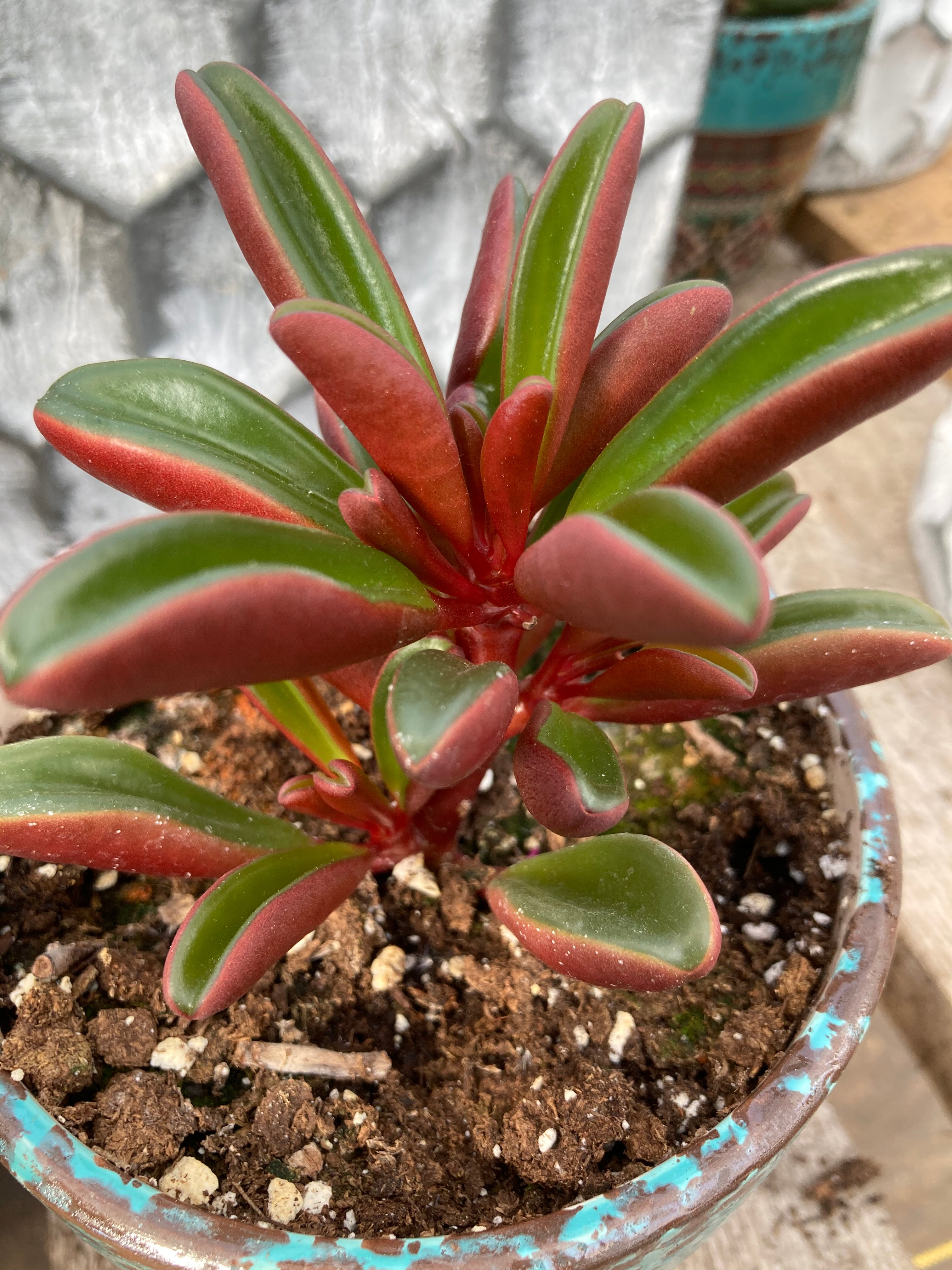 Good to know: Red stems and sporting some red in its leaves makes this peperomia a great contrast plant for succulent plantings. Like other peperomias it stores water in its leaves so be careful not to overwater. Pinching can be done to shape growth.
Light requirements: part shade
Height: 2"
Spread: 8"
Uses: houseplant, dish garden, succulent planting